ViennaGenWeb
part of
AustriaGenWeb
part of
EuroGenWeb
part of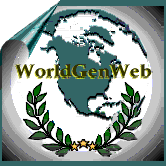 ©
Franz Hrazdira
, 1998
---

Wien / Vienna
is the capital city of the Republic of Austria and a province in its own right. Located on the Donau / Danube river at 48.13N 16.22E, the city is the seat to several levels of government. The Federal Government resides in Parliament, the Municipal Government at the Rathaus Wien / City Hall. It is presided over by the Bürgermeister / Mayor of the city who also acts as Landeshauptmann / Premier of the province. .
The Parliament and the Rathaus, among a number of other major landmark buildings like the Hofburg, Burgtheater, Opera etc. give the Ring Strasse a uniqueness, not found in too many other cities in the world.
Wien, like Geneva and New York, is headquarters to a number of United Nations organizations. They are located in the 22nd district of the city, on the east side of the Donau, called the UNO City, a special site of modern, present-day Vienna.
Wien was for many years the Reichshaupt- und Residenzstadt / Empire Capital and Residence City of a number of monarchs of the Habsburg Empire. The late Kaiser Franz Josef I (1830-1916) Emperor of Austria (1848-1916) and King of Hungary (1867-1916) lived here, as did other monarchs before him.

---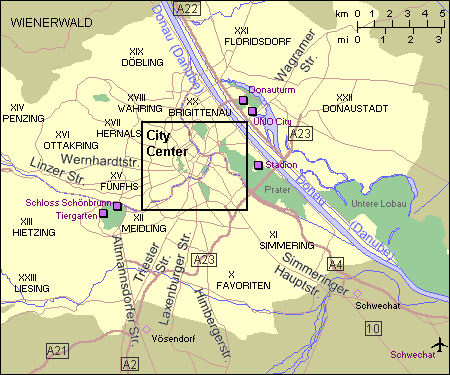 MS Expedia City maps of Vienna
To scale as above and either
smaller or larger
---
Welcome to the ViennaGenWeb
This web page is under construction.

[ Top of Page ]
Acknowledgements
---
Last Update: October 1, 1998
Visits to this site since October 1, 1998